Last spring we set up a Post-It board in the lobby of Hamersly and asked you what books you'd like to see in the library's Recreation Collection. We were delighted with the flood of responses and have worked over the summer to bring in as many of the suggestions as possible.
Some of them we already had – the people who requested Leaves of Grass, Catcher in the Rye, books by Oscar Wilde, the Twilight series, the Hunger Games series, the Harry Potter series, and books by Neil Gaiman are in luck!
And below is just a sampling of new arrivals that we purchased over the summer in response to your other requests. Browse the collection online or in-person to see all of our recreational books. Welcome back to campus and happy reading!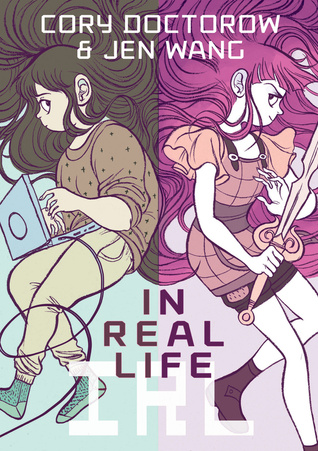 In Real Life by Cory Doctorow & Jen Wang. Call Number: REC DOC
From Goodreads: "Anda loves Coarsegold Online, the massively-multiplayer role-playing game where she spends most of her free time. It's a place where she can be a leader, a fighter, a hero. But things become a lot more complicated when Anda befriends a gold farmer–a poor Chinese kid whose avatar in the game illegally collects valuable objects and then sells them to players from developed countries with money to burn. This behavior is strictly against the rules in Coarsegold, but Anda soon comes to realize that questions of right and wrong are a lot less straightforward when a real person's real livelihood is at stake… A perceptive and high-stakes look at adolescence, gaming, poverty, and culture clash."
Raven's Shadow #1-3 by Anthony Ryan. Call Number: REC RYA
From Goodreads: "Vaelin Al Sorna was only a child of ten when his father left him at the iron gate of the Sixth Order. The Brothers of the Sixth Order are devoted to battle, and Vaelin will be trained and hardened to the austere, celibate, and dangerous life of a Warrior of the Faith. He has no family now save the Order. From 'a new master storyteller' comes an epic fantasy saga of blood, honor, and destiny…"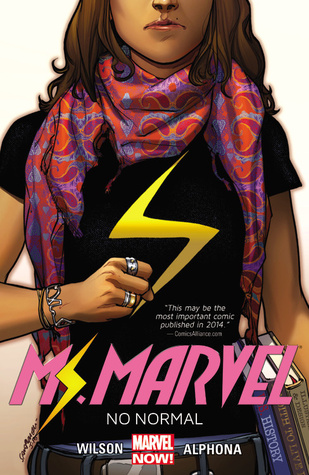 Ms. Marvel by G. Willow Wilson. Call Number: REC WIL
From Goodreads: "Kamala Khan is an ordinary girl from Jersey City — until she's suddenly empowered with extraordinary gifts. But who truly is the new Ms. Marvel? Teenager? Muslim? Inhuman? Find out as she takes the Marvel Universe by storm!"
Gulp: adventures on the alimentary canal by Mary Roach. Call Number: REC ROA
From Goodreads: "Why is crunchy food so appealing? Why is it so hard to find names for flavors and smells? Why doesn't the stomach digest itself? How much can you eat before your stomach bursts? Can constipation kill you? Did it kill Elvis? We meet scientists who tackle the questions no one else thinks—or has the courage—to ask. And we go on location to a pet-food taste-test lab, a bacteria transplant, and into a live stomach to observe the fate of a meal. Like all of Roach's books, Gulp is as much about human beings as it is about human bodies."
Jesus Land: a memoir by Julia Scheeres. Call Number: REC SCH
From Goodreads: "For Julia Scheeres and her adopted brother David, 'Jesus Land' stretched from their parents' fundamentalist home, past the hostilities of high school, and deep into a Christian reform school in the Dominican Republic. For these two teenagers – brother and sister, black and white – the 1980's were a trial by fire."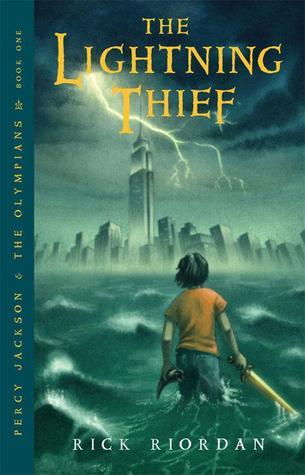 Percy Jackson & the Olympians #1-5 by Rick Riordan. Call Number: REC RIO
From Goodreads: "Percy Jackson is a good kid, but he can't seem to focus on his schoolwork or control his temper. And lately, being away at boarding school is only getting worse—Percy could have sworn his pre-algebra teacher turned into a monster and tried to kill him…Join the adventures of Percy Jackson and his demigod friends as they fight mythological monsters and the forces of the titan lord Kronos."