DMC: Faculty & Staff Services
Need to create a Camtasia video for an online course? How about an ebook of your academic research, creative work, or other projects, released on your own website, the library's Digital Commons, or for more formal publication? The DMC provides technology and services to enable Western Oregon University's faculty and staff to create relevant and compelling digital media for the 21st century. If interested in any of the following, get started by emailing us at dmc@wou.edu.
Instructional Support Services

Whether you are teaching a face-to-face class, delivering an online course, or some hybrid of the two, DMC staff are available to help:
Solve creative pedagogical issues using technology, whether with Moodle, WordPress, Google Docs, or whatever tool is most appropriate for your course
Assist in the development of video lectures, screen captures (Camtasia, etc), and narrated PowerPoints for use in Moodle or elsewhere
Brainstorm technology-related solutions to scholarship and research
Duplication, Digitization, and Video Streaming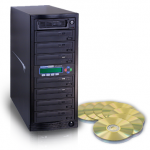 Are you teaching an online course that requires video? Or perhaps you need assistance duplicating DVDs or scanning documents for your professional work? The DMC offers the following duplication, digitization, and streaming services for WOU's faculty and staff:
Duplicating DVDs and CDs (you provide your own media)
Converting VHS tapes to DVDs and/or digital video (for Moodle, WordPress, etc)
Placing digital video in a Vimeo Pro account that will *only* play within WOU's Moodle system or WOU-hosted WordPress password-protected page
Converting cassette tapes to CDs and .mp3 files
Scanning images, slides, and documents (including documents up to 11″ x 17″), including the use of OCR (Optical Character Recognition) to convert scanned paper text into digital text
There is no charge for these services, though you must supply your own media if you want copies of CDs, DVDs, or other physical media. The amount of time to complete a project will depend on current workload. Copyrighted videos should adhere to "fair use" provisions. You may also wish to email your subject librarian to inquire about the possibility of the library purchasing a streaming media license or a physical copy of your media.
Website & Publishing Services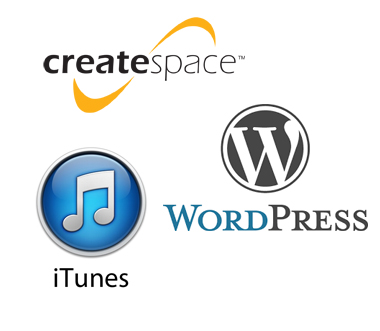 Not since the invention of the Gutenberg Press has publishing undergone such profound changes. Now anyone with an Internet connection can reach a potential audience of millions with the click of a button. Self-publishing ebooks, uploading videos to YouTube, recording music and uploading songs directly to iTunes—for today's creator, the options are nearly unlimited. The Digital Media Center provides a number of website and publishing-related services to help WOU faculty and staff:
Individual (non-departmental) website support and instruction (WordPress, Dreamweaver, etc.). If you need a faculty website, for example, or assistance improving one you already have, we can help.
Support of independent publishing (ebook, Print-on-Demand, video, audio etc.).  Are you thinking about publishing your academic research, a textbook, creative work, or other projects without the use of a traditional publisher, perhaps released on your own website, the library's Digital Commons, or even via traditional retailers (Amazon, B&N, etc)?  In many cases, we can do the bulk of the production work for you.
Technology Training for Faculty and Staff

Individual and Group Training
During regular staff hours, DMC specialists are available to train you on any or all of our software or equipment. We don't know everything, but we will do our best to find a solution for any problem you may have.  Drop-ins are welcome, but appointments are better if you need more extensive help.
Although most of the training we provide is one-on-one, we also occasionally offer group training on WordPress, Powerpoint, and other topics. Contact us at dmc@wou.edu for more information.
Self-Paced Online Training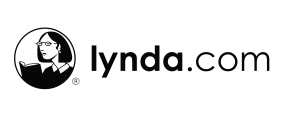 Lynda.com, an online education resource available to WOU faculty and staff, offers thousands of video courses in software, creative, and business skills. Faculty and staff can make arrangements with the DMC for short-term use of Lynda.com that must be done within the DMC, usually by booking one of the two digital production rooms (HL 221 or HL 222). DMC staff can log you into Lynda.com, giving you access to the entire training library for your session, as well as help you locate appropriate courses.
DMC Self-Service Lab Hours
Please see the library's hours. All equipment is available for self-service use during the library's open hours.