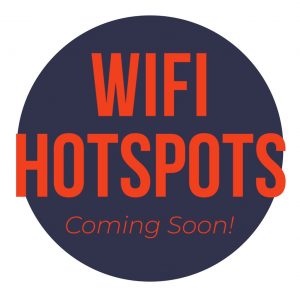 3/30/20: WOU's Library & Academic Innovation has ordered additional hotspots to facilitate the teaching and learning of Spring Term coursework. We expect them to arrive the first part of this week. As soon as we receive them we will begin distribution of them according to the waitlist, below. To view the waitlist form in a new window, use this link instead.
Sprint: These hotspots will provide unlimited data on the Sprint network. Please find your location on the Nationwide Coverage to determine if you can access data. 
Verizon: A very limited number of Verizon-network hotspots are on backorder. They are due to arrive 4/24. Find your location on Verizon's interactive map (scroll down on the resulting page.)
These two networks are the only ones we can gain hotspots for at this time. Because we will have far more Sprint hotspots than Verizon hotspots, we are holding the Verizon hotspots for people who cannot access the Sprint network. 
 As with all other materials available from the Library, WOU is covering the cost of these hotspots, with no expense passed on to the borrower. They have unlimited data.