Recreational Collections
Recreational Reading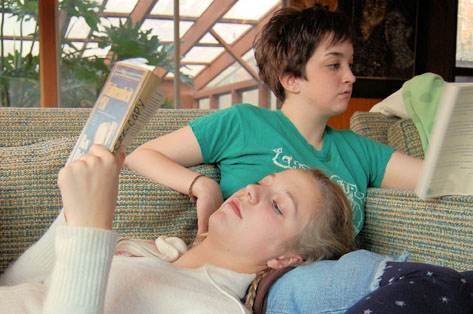 We offer current bestsellers and popular fiction and nonfiction in our Recreation Collection. Physical books are available in the north browsing room of the first floor. Or you can digitally browse the collection of physical books here.
NEW! Recreational ebooks and digital audiobooks are now available. Learn more about accessing these books here.
Get reading suggestions from your WOU librarians
Want a suggestion? Fill out the short form below and we will get back to you with suggestions for a few books you might like.
Gaming
A Wii console, controllers and video games for Wii, as well as board games, are available for checkout! You can take them to your place for up to three days. Also, we've designated the northwest corner of the first floor as the gaming alcove where you can plug in and have some fun. Feel free to bring your own games & controllers. The board games can go throughout the building, as long as you are aware of your potential noise level and considerate of others who are studying!
Wii Games
| | | | | | | |
| --- | --- | --- | --- | --- | --- | --- |
| Punch-Out!! | Wii Party | MarioKart Wii | Wii Wheels | Wii Sports | Avatar | Force Unleashed |
Board Games